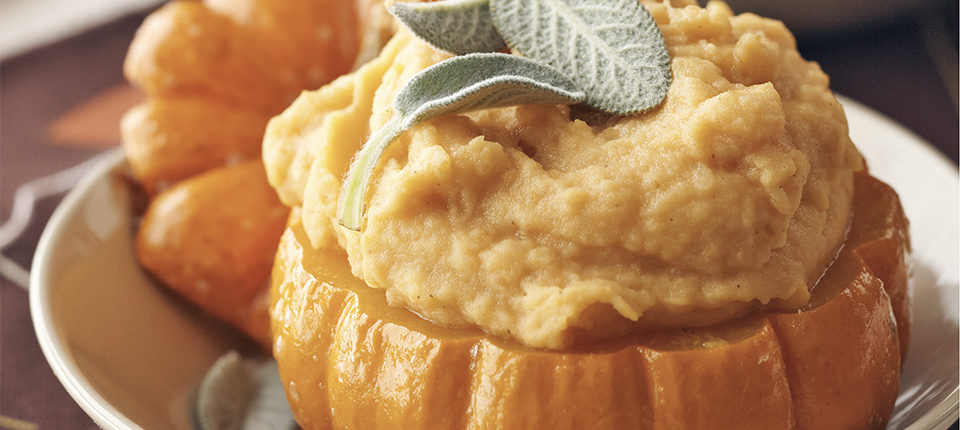 Give mashed potatoes a fall twist by adding pumpkin! 
Ingredients
Instructions
In a covered large saucepan, cook potatoes and garlic in enough boiling water to cover for 20 to 25 minutes or until potatoes are tender; drain. Mash with a potato masher or beat with an electric mixer on low speed until nearly smooth. Beat in canned pumpkin, cream cheese, butter, ground sage, 1/4 teaspoon salt, and 1/4 teaspoon ground black pepper. Gradually add milk, beating until light and fluffy. Return to saucepan; heat through.

If desired, spoon mashed potatoes into Miniature Pumpkin Bowls and garnish with sage leaves.

To prepare the optional Miniature Pumpkin Bowls: Preheat oven to 325 degrees F. Cut off 1/2 inch from the tops of 4 miniature pumpkins (6 to 8 ounces each); discard tops. Using a spoon, scoop out seeds and membranes and discard. Place pumpkins, cut sides down, on a baking sheet. Bake for 20 to 25 minutes or just until pumpkins are easily pierced with a fork.
Enjoy!!
*Recipe Source: http://www.eatingwell.com/recipe/263480/pumpkin-mashed-potatoes/
We Help People Over 40 Get Into To Shape & Live Their Best Lives Through Fitness. Learn more about our 30-Day Personal Training Experience by clicking the button below….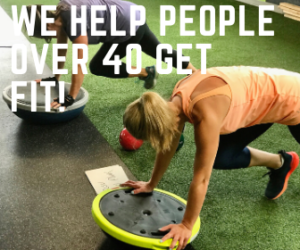 Try our 30-Day Personal Training Experience For ONLY $97!
Download our FREE eBook "The FA40 Fitness Plan" TODAY!